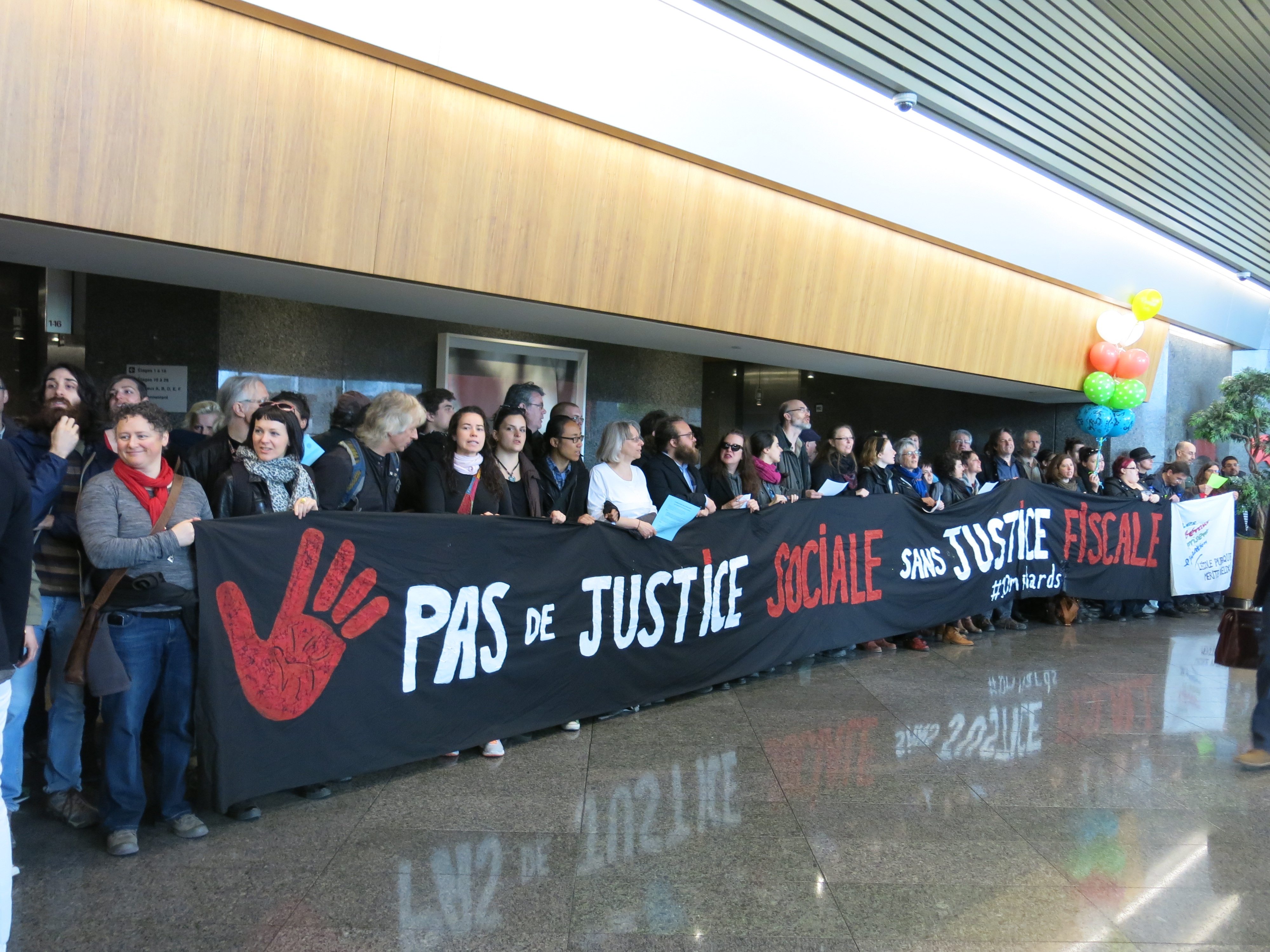 About 400 protesters took to the street Monday and occupied several major businesses to protest austerity measures enacted by the Couillard government.
Montreal Gazette reporter Jason Magder reports that Coalition Main Rouge said it will hold protests all week, with more occupations of offices planned.
The group has outlined several measures to help balance the scales back toward the more vulnerable segment of society.
Among them:
Impose a tax on capital for banks
Increase the tax rate for businesses
Increase the tax on dividends and capital gains 
Crack down on tax evasion
Full story HERE.
Do you like this post?